Through The Valley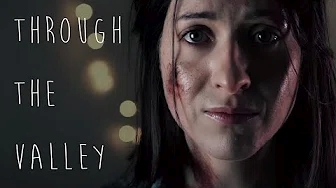 Auf Anfrage von Playstation (DACH) haben Bina und Tommy den Song Through The Valley, im Original von Shawn James & The Shapeshifters, in Form einer Challenge gecovert.

Dabei haben sich beide auf bestimmte Eckdaten wie Tonart und Tempo geeinigt und dann jeweils eine eigene Coverversion des Songs aufgenommen und ein Video dazu gedreht.

Hier das Video von Bina:
Und hier die Version von Tommy:
Und weil das noch nicht genug war, haben Andreas Lenz von Ungern-Sternberg und Alexander Preu ein MashUp aus beiden Covern gemacht. Dazu haben Bina & Tommy jeweils die Tonspuren zur Verfügung gestellt.